Instructor Profile
David Vallett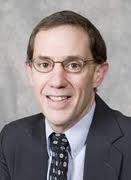 Mr. David Vallett is a Failure Analysis manager in the Worldwide Analytical Services Technology Quality organization with IBM Systems & Technology Group in Burlington, VT, USA. He has over 30 years experience in CMOS characterization and failure analysis and holds the BS degree in electrical engineering from the University at Buffalo, New York, USA.
He presently manages a department responsible for technology qualification failure analysis, fault isolation, and advanced packaging failure analysis having capabilities in all facets of IC physical failure analysis, electrical and physical fault isolation, depackaging and silicon micromachining, nanoprobing, and X-ray tomography.
Mr. Vallett is widely published in the field with five best-paper awards and has given a number of lectures on analytical technology challenges in both micro and nanoelectronics. He holds fifteen US patents and shared in IBM's Outstanding Technical Achievement award for his contributions to picosecond imaging circuit analysis (PICA) using time-resolved photon emission microscopy.
He is a senior member of the IEEE, a member of the Electronic Device Failure Analysis Society board of directors, and belongs to Tau Beta Pi - the National Engineering Honor Society. He is a past chair of the International SEMATECH Product Analysis Forum and was selected as the 2008 General Chair for ISTFA - the International Symposium for Testing and Failure Analysis.