Instructor Profiles
John Briar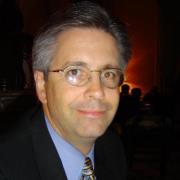 More than twenty years experience in electronics and manufacturing with duties including, President, Chief Technologist, and Director of Engineering focusing on new product, new process, and new market development in the area of Integrated Circuit (IC) packaging and test.
Part of the core start-up team that established the world leading IC packaging factories at STATS/Chippac in Singapore, Amkor Electronics in the Philippines, and Amkor/Anam Electronics in Korea.
Direct hands on development of all types of IC packaging technologies including wafer RDL and bumping, WLCSP, flip chip packaging, LGA/BGA large die stack packages with up to 16 die, and multiple die stack leadframe packages.
Wrote and awarded numerous U.S., Singapore, and other international patents and inventions relating to IC packaging. Published and presented a variety of technical papers worldwide and recognized expert in packaging worldwide. Received B.S.M.E. degree from the University of Central Florida in Mechanical Engineering and began working the same year in electronics packaging for Northern Telecom.
William (Bud) Crockett Jr.
Bud has over 18 years of international experience in start-up, emerging growth and high growth companies. Bud's career exposure encompasses both front end and back end NPI operations. His technical focus is in managing new product launch, material/package qualification and sustaining initiatives for the semiconductor industry with extensive experience in wire bond interconnects. His broad scope of responsibilities was focused in the APAC region and North America onshore pre-Asia production volume facilities.
His business development experience includes International licensees, strategic partnerships and alliances. Bud received a B.S. degree from Cal Poly State University in San Luis Obispo, California. Prior to receiving his degree, he proudly served in the US Navy for 8 years as weapons control radar systems.